This is a fairly new restaurant in Oranjestad that I heard positive things about. It is located at the same square as Yemanja, at the beautiful old building that also holds the Cosecha shop. From the outside it looks like this: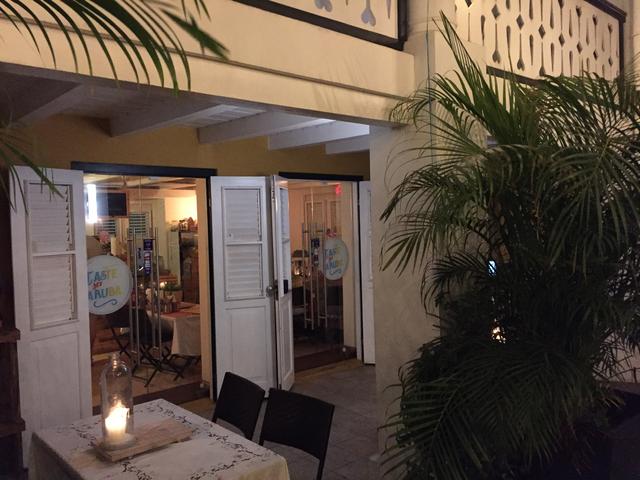 It is very small with 4 or 5 tables outside and one or two inside that the owner not really want to use. It is set up as a small courtyard with plants and romantic lights. They play great music (from Cuba and Brazil when we were there), and the overall vibe is old style, romantic Caribbean. So before you know it, it will be difficult to get in. The lady who owns is, is very nice and comes to talk with you several times. They don't have a menu, as her philosophy is that she only works with very fresh products that are of high quality. So she never knows what will be available. And she was right, this was by far the best meal we had this trip (although I didn't write a review, we did go to some of the more 'touristic' restaurants that we like, like Wacky Wahoo and Quinta del Carmen. Both were really good, but this one beat them all).
They offered two appetizers (grouper and mahi mahi chevice or tuna tataki) but we didn't feel like it. And it turned out everybody get a small bowl of fried funchi fries with melted Dutch cheese to begin with.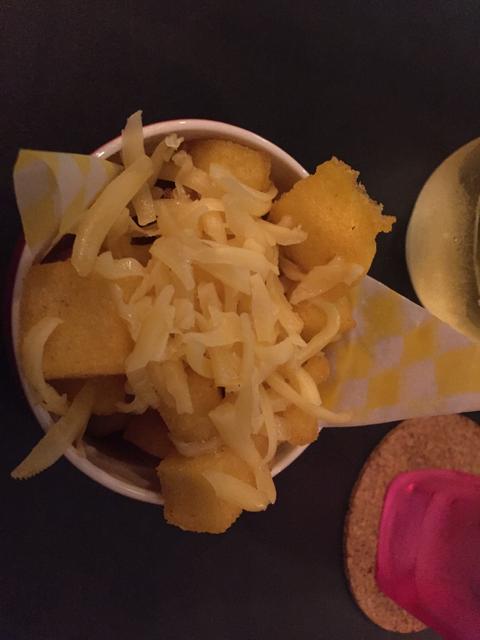 For entrees you could choose between mahi mahi, wahoo, grouper, red snapper and tuna. No meat options, so beware if you are not a lover of fish. We choose the wahoo and it was fantastic. It was grilled and came with very tasty jasmin rice, yucca, plantain, avocado, a slide of dragon fruit, creole sauce and sibollo (pico de galle).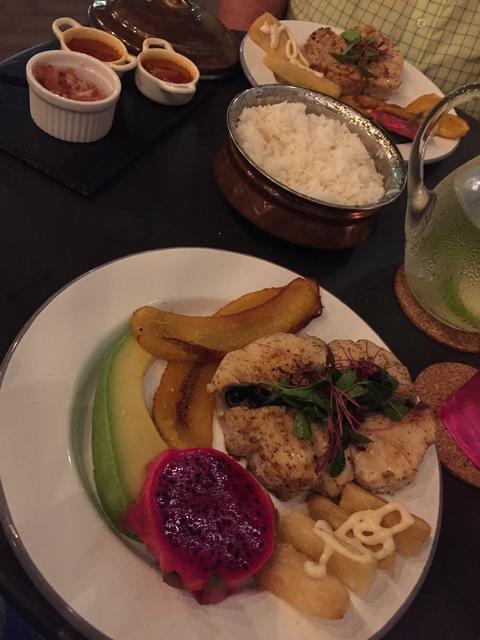 They only had one dessert: a home made plum cake. We took one to share, as we were confident that this would be great too. And boy, it was!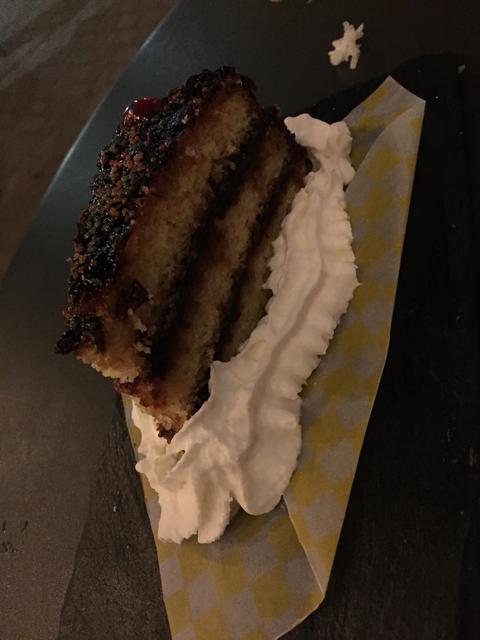 With a glass of pinot grigio and a Balashi Chill (the only beer they serve), total bill was $ 78. It was worth every penny of it.
When we paid, the owner gave us both a glass of own made limoncello, and we chatted a bit longer with her. She is a great lady who knows how to cook. I am sure that this will become a highly acclaimed restaurant.