If you are looking for real Caribbean street food, you have to travel to San Nicolas. There at St. Maartenstraat you will find Saco Felipe. This is in the old, residential part of San Nicolas, also known as the village.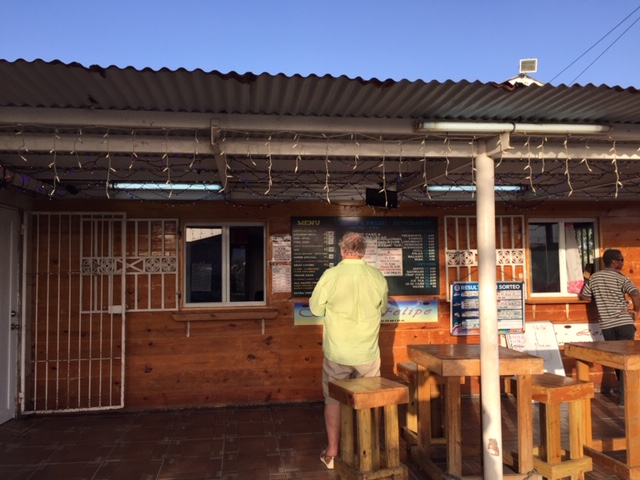 You can get all kind of saco. Here is the menu. The prices are in florin.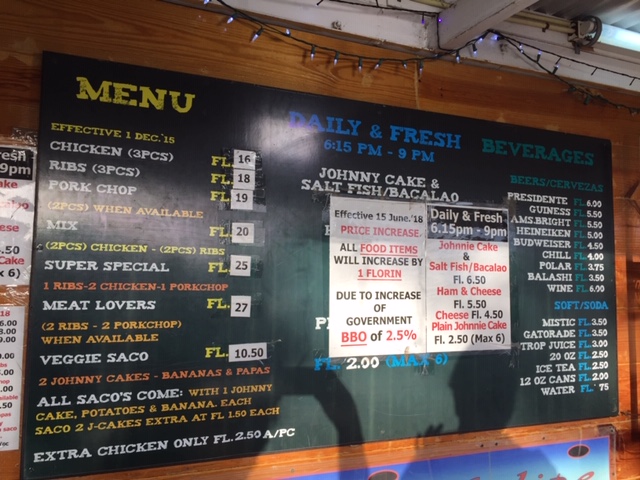 A saco is a bag, and that is what you get.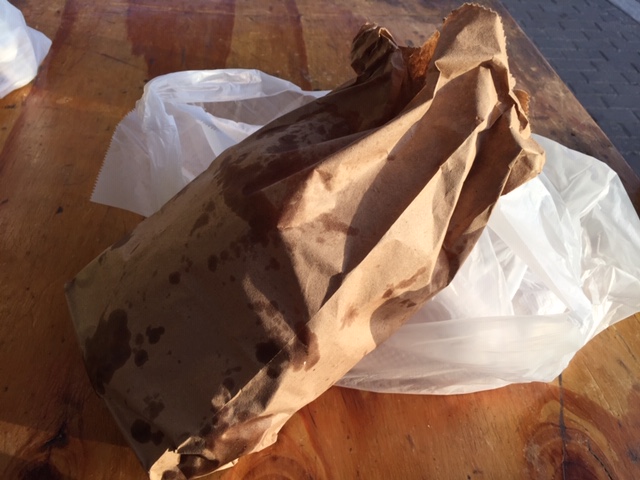 We had a saco with four pieces of chicken, johnnie cake, fries and plantain: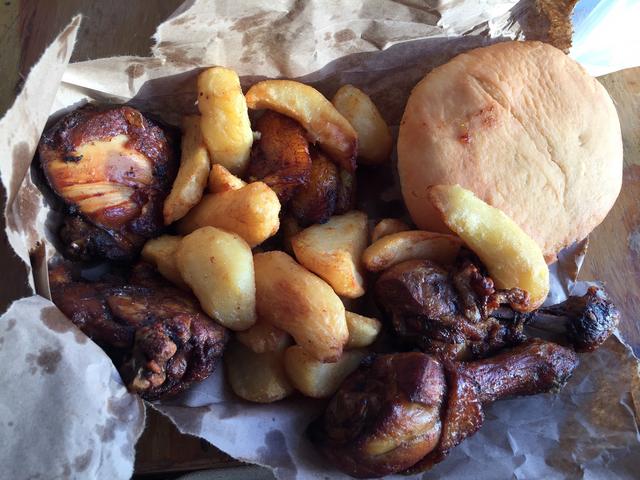 And a saco with four ribs: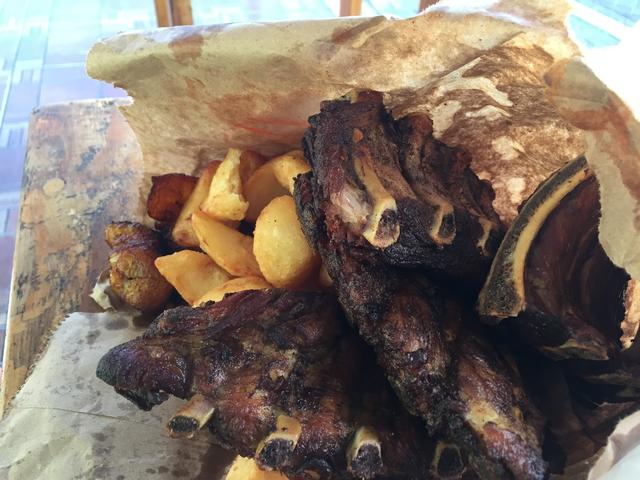 It was good street food: greasy and tasteful. We had enough leftovers for lunch next day. The bill for these two saco's, two extra johnnie cakes and a grape juice was 38 florin. You can do this as take away, but eating it there has the extra fun of streetlife at the village in San Nicolas. We had a lot of nice conversations with people passing by. One warning: I am not sure if they talk anything else apart from Papiamento, but the lady who runs the joint is very friendly and helpful, so I am sure you will get what you want.