We went back there tonight. We really like this restaurant, and we are not the only ones. The place was packed tonight, mostly with local people.
We started with balci di piska (fish balls). These are really very tasty.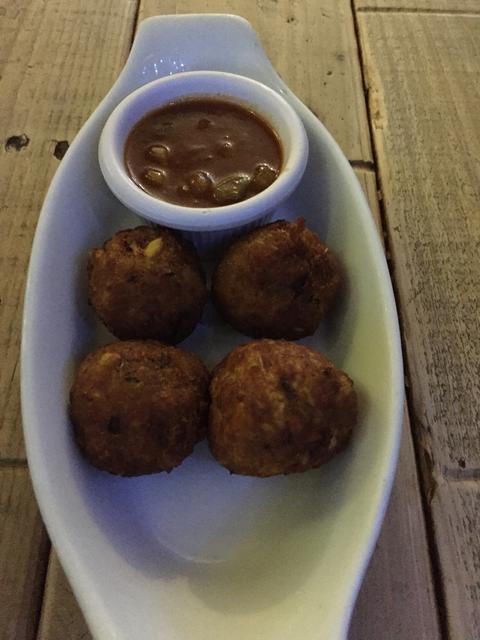 DH had a whole red snapper with rice, salad, pan bati and plantain. He just loves this dish.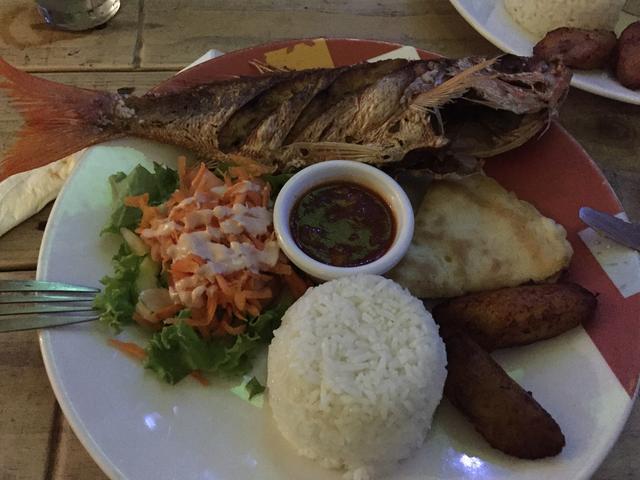 I had a special of the day: barracuda filet with the same side dishes as DH. It was really nice.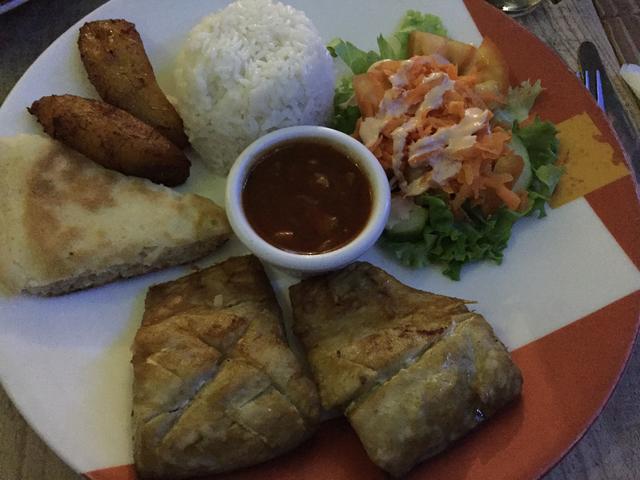 As dessert we shared a quesillo. I forgot to take a pictures, but it was one of the best quesillo's we had.
Total bill for all this and two mojito's was 105 florin ($ 60).