This restaurant is situated just off the road from Palm Beach to Santa Anna Church. If you drive from Palm Beach to Santa Anna Church you turn left after the Wei Tai (there are two buildings of banks on either side of this crossroads), keep the right (at 2 o'clock) at the next intersection. The restaurant is on the left side.
It is a very clean restaurant. They have an extended menu. The portion are so huge, they are actually for 2 people. We had a small pork dish with fried rice and veggies: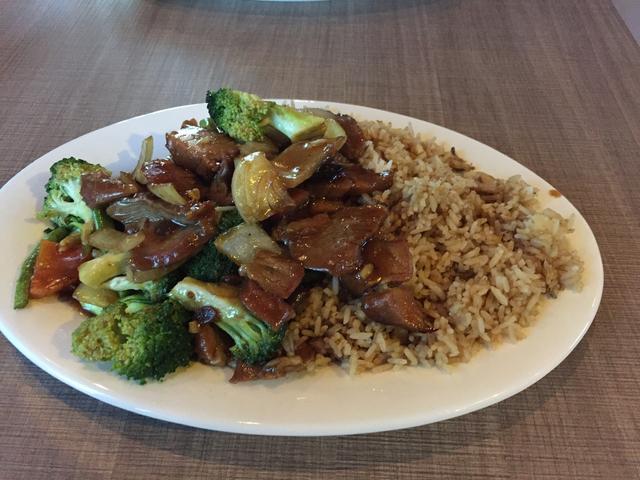 This dish comes with white rice and potatoes, but we asked for fried rice and no potatoes.
We also had chicken chow mein with veggies. This portion is really huge.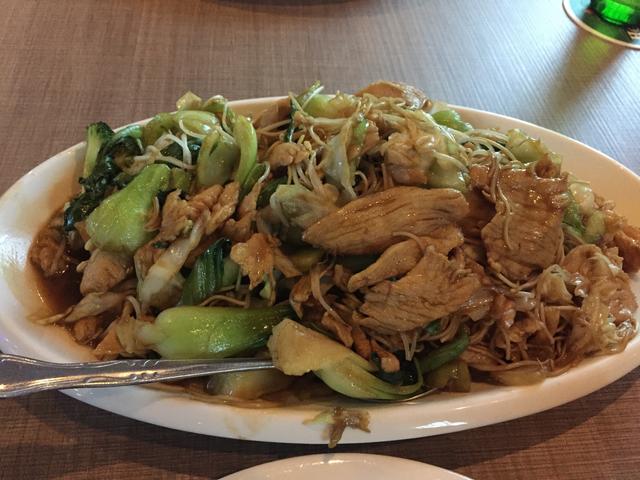 All was really tasty!
We had enough leftovers for another dinner. Total coast with a Balashi and a pinot grigio was 57 florin.