This restaurant is located at the marina for yachts. It is behind the airport, on the same road as where Marandi/Amuse used to be. You continue that road in the direction of Oranjestad until it stops. There you find the Fish House.
We had our Sunday lunch there. You can sit either outside or inside. The place was very busy with nicely dressed Aruban families having lunch inside. We opted to sit outside, where there was a nice breeze.
The menu has sandwiches and meat dishes, but the name gives it away: you have to eat fish here. DH had the special of the day: one small whole red snapper for 16 florin, or two for 28 florin. He had two. They came with creole sauce, rice and plantain. I had the fish and chips which came with a very good garlic sauce and some coleslaw. All food was really tasty and looked like this: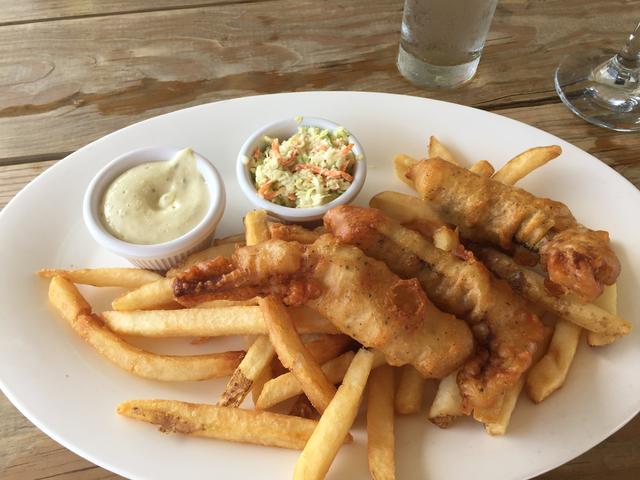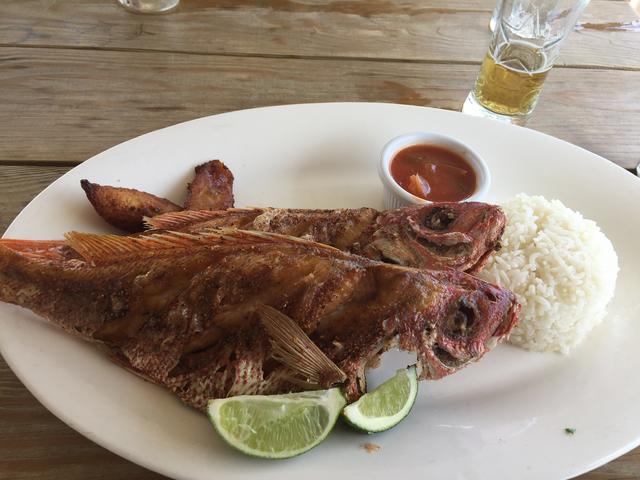 With two balashi's (5,20 florin each) and one sauvignon blanc (11,50 florin) , total bill was 78,20 florin.
This is the view you get: