Petje's is located where the Aruban Chef used to be (next to where Amadeus used to be) at Tanki Leendert, on the road from the hospital to Santa Cruz. It is an Surinam / Indonesian restaurant. It is very clean and they are open Monday tru Friday, from 11.30 am to 8 pm (closes earlier on Friday, I think 6 pm). When we had lunch this afternoon, it was really busy, all tables were occupied and there was a constant stream of people getting take out.
For drinks we both ordered stroop susu, rose milk. That looks like this: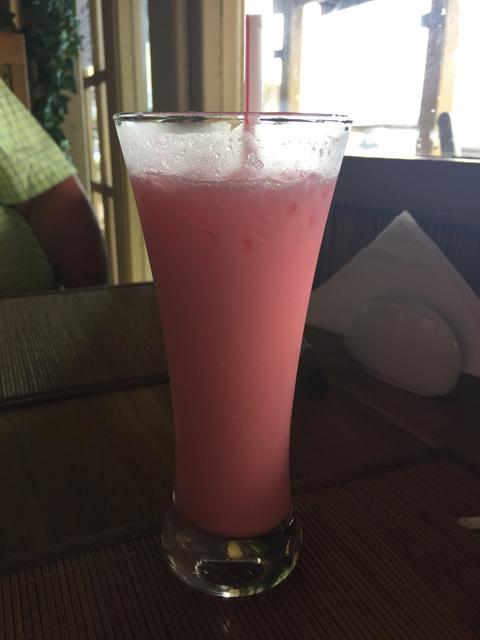 DH had the roti with chicken, which he thought was excellent.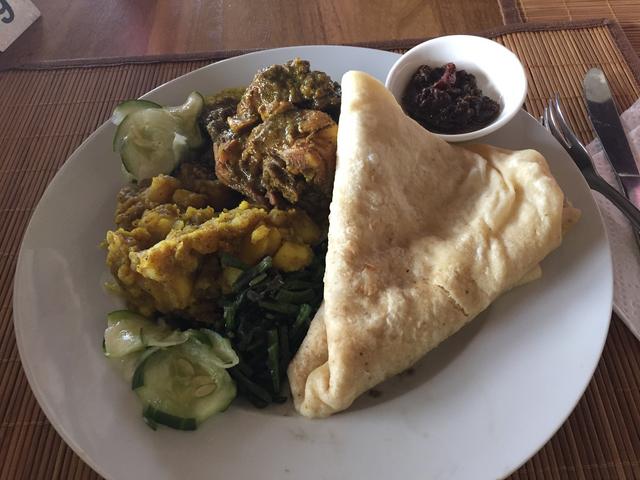 I had a very good Surinam bami (noodles) with chicken skewer. The peanut sauce was really, really good.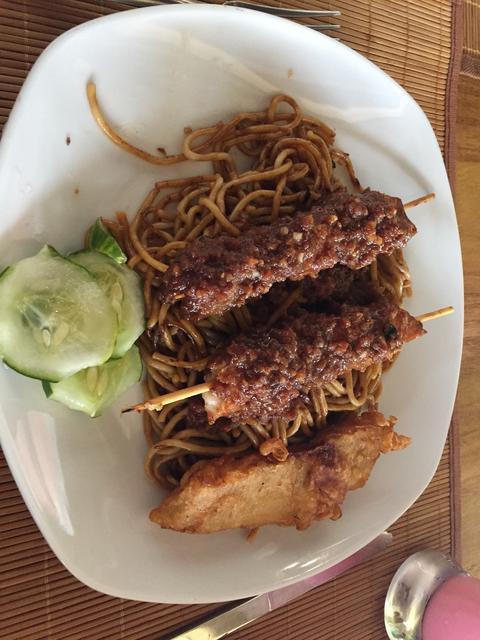 Total bill was almost 54 florin.
We also had take out for the evening: three buns, one with bakkeljauw (salted cod), one with chicken kerrie and one with chicken peanut sauce. All with pickles and hot sauce. Total cost was 30 florin. They were all delicious.
The ones with bakkeljauw and chicken peanut sauce looked like this: