Today we returned to Petje's. This time we both sampled a Indonesian dish. I am very familiar with the Indonesian kitchen, and I can say this is the right stuff and of high quality!
I had the gado gado (veggies smothered in a o, so good sate sauce) with Chicken sate (you can also get chickenlegs with it). Boy, was it good! My second mother (who was Indonesian) couldn't do it better.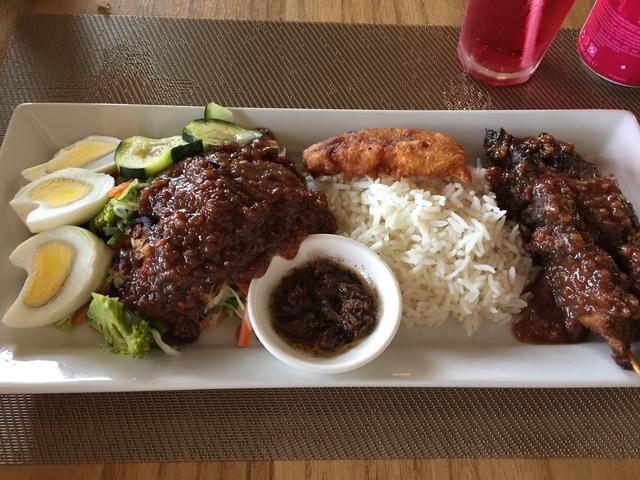 DH had the nasi rames. It had three different kind of meats and both rice and noodles. Cooked to perfection.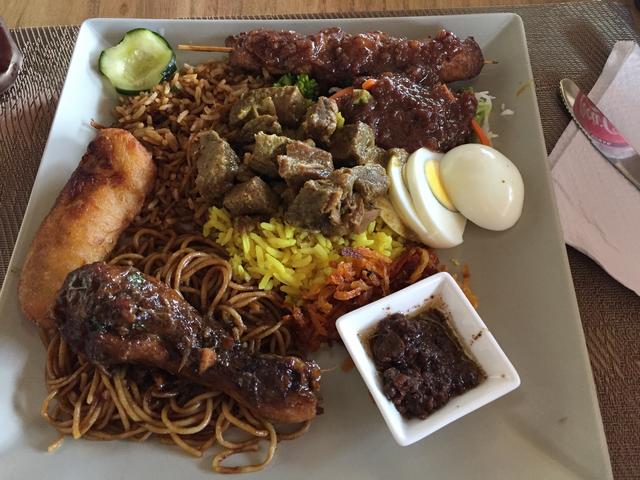 With a coke and a fernandes softdrink, total bill was just under 60 florins. Go and eat at this place, is my advice.